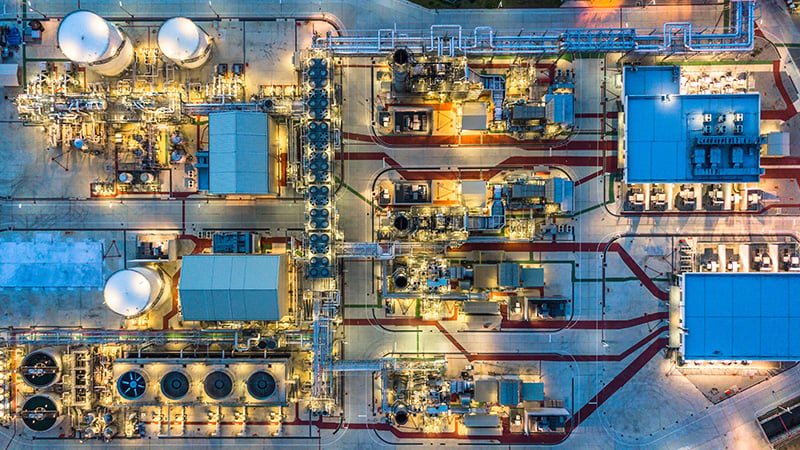 Use Case: Monitoring Pressure at the Bottom of Tanks
Monitoring the pressure of gas tanks. There are 5 tanks in the yard.
Challenge
The measurement point is bottom of tank.
This place is enclosed in the cage of metal.
Tank is huge metallic globe, so the direction of radio path had to be cared.
There are some trees between the field device and control room.
Solution
The antenna is set on the roof of control room, and keep radio oath to field device.
Pressure Transmitter (EJX) is installed at pressure measurement port of tank.
Benefits of ISA 100 to Industry
Eliminate wiring and maintenance costs
Established high quality communication with Packet Error Rate (PER): Max 4%
Speak with the ISA100 Wireless Experts
Purpose-built by the industry for the industry to meet end users' requirements and future-proof investments. ISA100 Wireless simplifies wireless operations, improves plant performance, and reduces your operational costs.