ISA100 Wireless Process Control and Other Innovations (September 22, 2020)
In this Webinar we will present how the ISA100 Wireless™ standard enables process control and other time critical applications. Your will learn about unique features of the end-user driven ISA100 Wireless industry standard. The standard is the basis for large scale wireless networks delivering near real-time performance and enabling process control. Examples of applications will be shared as well as real life use cases. Finally your will learn how to get started at current and upcoming projects. Do not miss out to have your projects benefit from integrated ISA100 Wireless™ technology!


Topics covered include:
• Basics of industrial wireless explained
• Unique features and user benefits of ISA100 Wireless
• Process control over ISA100 Wireless
• Innovations FEWIO and SIN
• Scalability up to 3000 wireless IO in one network
• Recent use cases
• How to get started
• Q & A


Who Should Participate?
• Operation Managers
• Automation Managers and Engineers
• Field Instrumentation Engineers
• Maintenance Managers and Engineers
• HSE Officers
• Energy Managers
• Transmitter vendors
• Industry Analysts
• Standards Professionals
• Systems Integrators


Webinar Details
Date: Wednesday, 22 September 2020
Time: 9 a.m.–10:45 a.m. EDT U.S.
Format: 30-minute presentation followed by a 15-minute Q & A session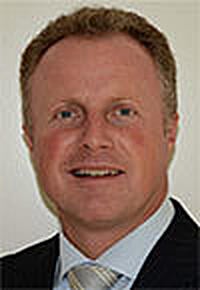 Diederik Mols
ISA100 WCI - Chairman of the Board
Honeywell - Business Manager, Industrial Wireless Diederik Mols is Chairman of the Governance Board at the ISA100 Wireless Compliance Institute since October 2017. Prior to that he served two years as Vice-Chairman. Diederik also is an active team member of the WCI EMEA Marketing Team.
Diederik got involved with Industrial Wireless back in 2009 in a business development role for the EMEA region. Currently Diederik is leading the Industrial Wireless business development efforts at Honeywell Process Solutions in a Global capacity.
Diederik started his career as an officer in the Royal Dutch Navy and over the years he gained solid business skills with a number of multi-national organizations in various roles across Engineering, Sales, Marketing and General Management. Diederik holds Degrees from the Royal Dutch Naval Academy and the Delft University of Technology, the Netherlands.