Solving a Leak Challenge and Preparing for the Future with ISA100 Wireless (March 22, 2022)
Wireless sensors are increasingly being deployed for safety applications. This webinar will cover wireless usage classes for safety, general technical requirements, and best practices. A case study will indicate the current state of the art.
Date & Time: Wednesday, March 22nd, at 11 AM New York Time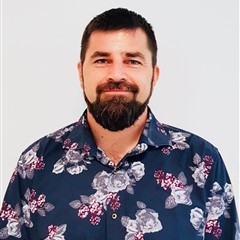 Adne Baer-Olsen
Draeger - Business Development Manager
Ådne has almost 20 years' in the Detection and automation industry and is regarded as a specialist in his field. He has been instrumental to the rise of wireless gas detection systems. His team designed and delivering the first Wireless SIL2 gas detection system in the world offshore Norway. Also as part of Drager, he worked to supply the first wireless systems to the Middle East.

Ådne has held a number of roles during his career, from technologist to Sales and Business Development and is now part of the Global Dräger BDM Leadership team. Ådne has worked with several well-known OEM companies like HIMA, ABB and GasSecure to develop a specialist skillset in product development and R&D and has been certified by Exida as a Fire & Gas Practitioner.

Among his significant positions, Ådne is the Leader of WCI in Europe and Middle East, promoting ISA100, and providing invaluable support, training, and expertise to major oil and gas operators.