The New ISA100 Wireless System Certification (November 11, 2020)
The Wireless Compliance Institute is happy to announce the new ISA100 Wireless system certification program.
As adoption of wireless has matured, systems have scaled to thousands of devices, and applications have expanded so that control and safety over wireless are now routine. Modern large-scale wireless networks cover entire process sites: tank farms, jetties, perimeters, offshore platforms, and more.
These wireless systems serve mission critical needs, involve substantial capital investment, and are subject to rigorous design engineering requirements. To reduce risk, end users and EPCs are now demanding comprehensive certifications at the system level.
WCI's new system certification complements cybersecurity certifications from our sister organization, the Security Compliance Institute. Together, these certifications validate state of the art interoperability and cybersecurity for mission-critical wireless systems. We anticipate that many users will require both certifications, especially for installations that are deployed at scale.
Topics covered include:
Basics of industrial wireless explained
Unique features and user benefits of ISA100 Wireless
Certification Overview
Introducing the ISA100 Wireless System Certification
Support and Resources
Who Should Participate?
Operation Managers
Automation Managers and Engineers
Field Instrumentation Engineers
Maintenance Managers and Engineers
HSE Officers
Energy Managers
Transmitter vendors
Industry Analysts
Standards Professionals
Systems Integrators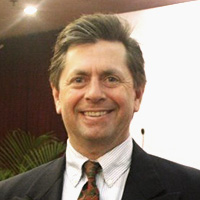 Andre Ristaino
Managing Director, ISA100 Wireless Compliance Institute
Mr. Ristaino is the ISA Managing Director of Global Consortia and Alliances. He provides staff leadership for ISA's conformance certification programs, global consortia, and alliances. Programs include ISA100 WCI, ISASecure, LOGIIC and, ISAGCA.
Prior to ISA, Mr. Ristaino held positions at NEMA, Renaissance Worldwide, and Deloitte & Touche Consulting's Advanced Manufacturing Technology Group where he was a recognized leader in system lifecycle methodologies. Industries served include state and local government, utilities, USAF-LC, discrete manufacturing, and pharmaceutical and FDA-regulated manufacturing sites.
Mr. Ristaino earned a BS in Business Management from the University of Maryland, College Park and an MS in Computer Systems Applications from the American University in Washington DC with a focus on expert systems and artificial intelligence. Mr. Ristaino holds an APICS CPIM certification.